Putting the Pieces of the Puzzle Together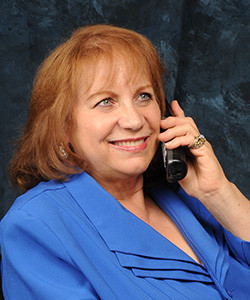 These programs are designed to give you guidance and support by:
Teaching you effective skills that

modify your habits and behavior

, yet blend in with your current behavior to create long-term results.
Learn

how to focus

on how to work on the right things that will move you toward your objectives.
Reducing stress through designing a simple system based on your unique goals, natural style of working style and habits to have more

focus, clarity, and productivity

.

Expanding your knowledge

base so your skills are transferable from the office to the car and to your home.
Coach on Call
This program is specifically designed for an

emergency

basis (unscheduled call).
It helps you get

over the hurdles

when there is a crisis deadline to be met, an important decision to make, or just reassurance that you're heading in the right direction.

It's your call

about what you want to talk about.
Corporate Coaching
(Retainer Program–hours vary according to company's needs)
Retain the amount of hours you need

each month

for your executives, managers, or staff assigning each person 30 minutes or 1 hour increments.
Organizing from the inside out (your emotional way of thinking) that will help to ensure that a system is easy to maintain

"maximizing" your time and profitability level

.
Steps to Success
Six (6) month or twelve (12) month programs

with two, 30 minute calls a month, and as an added

BONUS

, you will receive an extra 30 minutes on your first month's call. Longer calls can be scheduled.

Gain clarity

and see how easy it is to be more productive based on your natural style of learning, as we all think and learn differently.

We don't change who YOU are

. We just streamline

"how"

you do things, discover how you emotionally relate to your paper and things in learning what to keep and what not to keep, what to say "no" to, and find out how to make better and quicker decisions.
Learn how

modifying your behavior

by opening the doors of your mind to learning new skills.
Practical and

simple customized solutions

that are easy to maintain that will blend into what you're already doing.